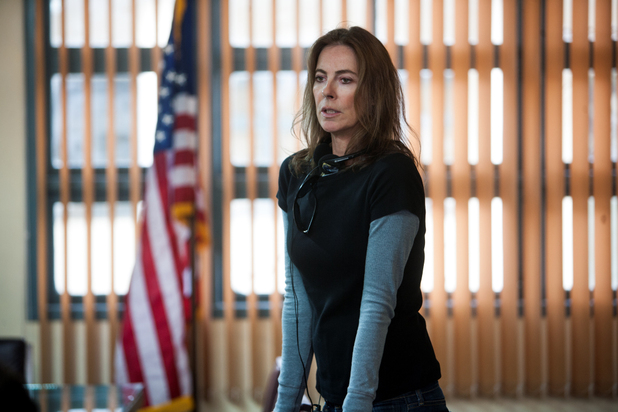 At the moment the New York Film Critics Circle (NYFCC) have started to announce their winners. In
the acting categories the supporting winners have been announced with one slight surprise and one not so surprising.
Sally Field is the winner in for Lincoln in the Supporting Actress category. Field is on the track to be nominated for her third Oscar, and potentially third win. Many were predicting Hathaway, but Field is another favorite here.
Matthew McConaughey is a little bit more of a surprise winner in the Supporting Actor category for both
Bernie
, and
Magic Mike.
McConaughey has changed my opinion and many critics opinions of him this past year with many great roles, and some solid acting. Along with these two roles McConaughey had great roles in
The Paperboy
, and
Killer Joe
. While I am a bit surprised by his win; he was touted by critics a lot this year. I am proud of him.
Updated 11 am (PST) :
More and more surprises are being handed down from the critics. While many bloggers/prognosticators have been predicting I think most thought the critics awards would try to lean more with the "popular" choice. The Best Actress winner proves they are going for the true best, and bucking this trend. While many thought the award would go to Jennifer Lawrence (I predicted Marion Cotillard), the eventual winner, is a bit of a surprise. Rachel Weisz won for her great performance in
The Deep Blue Sea
. Weisz's role has been touted also by critics but few bloggers have mentioned her as a true contender. As a previous Oscar winner this helps boost her chances. The serious problem is that very few have seen the film.
The least surprising win for the NYFCC is in the Best Actor category, Daniel Day Lewis for Lincoln. Day Lewis is a clear favorite, and could be one of the first men to win a third Best Actor Oscar. Look for Day Lewis to win numerous critics awards. This is his fourth win in this category, his other wins came from
My Left Foot
,
Gangs of New York
, and
There will be Blood
.
Updated 11:40 am (PST):
Lincoln
has now taken three top prizes, including Best Screenplay. The screenwriter for the film is wonderful Tony Kushner. At the eleventh hour Lincoln appears to be a huge favorite, but I still foresee a
Zero Dark Thirty
win. At this stage in the game Lincoln is a massive Best Picture threat, and rightfully.
Updated 11:49 am (PST)
Kathryn Bigelow (
Zero Dark Thirty
) wins the Best Director prize; she is a true force to reckoned with at the Academy Awards this year, and raw brutal direction will put her over the top. Look for her film to win Best Picture. Fun fact Spielberg has never won this award, while this is Bigelow's second win in 5 years!
Updated 12:10 pm (PST)
Zero Dark Thirty wins Best Picture!! As predicted within this post, this film looked to be the frontrunner. Zero Dark Thirty wins the top two prizes along with Best Cinematography.
Along with these acting wins here is the rest of the winners listed below
Best Cinematographer
Greig Fraser-Zero Dark Thirty
Best Animated Feature-Frankenweenie
Best Non-Fiction Film (Documentary)
The Central Park Five
Best Foreign Film
Amour
Best First Film
David France-How to Survive a Plague