Time for the comedy categories, and what better way to start than the Supporting Actresses? This year's group of women is almost completely different from last year. With Modern Family hitting the middle ground, newer shows, and their actors will be making there way to both of my supporting list this year.
Elisha Cuthbert as Alex Kerkovich in Happy Endings
Writing two of these are going to make very sad, this is one, namely because Happy Endings was officially cancelled this past week. While many focus on Jane, this season was all about Alex for me. Cuthbert simple naive, but hilarious Alex is one of the best characters on the show. Alex and Dave got back together, and it was hilarious watching them navigate their awkward reunion, but Cuthbert was hilarious navigating this endeavor. My favorite episode with Alex was where she orchestrates all of the pranks pulling a Kaiser Soze at the end, sheer brilliance. Cuthbert has grown into her own, and I am sad to see the end of this character.
Kaley Cuoco as Penny in The Big Bang Theory
After years upon years playing Penny, Cuoco deserves some recognition, and this year fits. Cuoco is one of the most talented comediennes on the air; she plays off the boys club within the show well, from Leonard to Raj. Watching Penny drop Leonard off at the airport, and confessing her love for him was one of the most beautiful moments showing the way that this couple and her character have grown. One of my other favorite moments was when Leonard tries to get Penny into Buffy; she walks with Bernadette about Leonard and his passions, and her jealousy of how he has them, and then talking about her own passions. This was some of the deepest I have seen Penny, rock on Kaley, great work.
Sarah Hyland as Haley Dunphy in Modern Family
Forget Vergara and Bown, Sarah Hyland owned this season as the you Hayley on Modern Family. As Hayley went to college, fell on someone, and eventually got kicked out of college, this young girls journey was hilarious but filled with great character growth. Watching Hayley develop into her own person as an adult trying to take care of Luke, and preventing him from having a party, or be an adult on a night out with her mother, Hyland has grown into her own with this character, and it's been fun to watch her hone her comedic timing.
Jessica Walter as Lucille Bluth in Arrested Development
If one thing is for certain, it's that Lucille Bluth was back with awkward wink. Sadly there was only one episode of Arrested Development, which focused on Lucille, but it was one of the best episodes. Walter takes to this character like a drunk fish to water, spectacularly. I would love to say that there is depth to this character, but the point of this show is that there does not need to be, and it's always great to watch her fight with Lucille II, control Buster, and star in a prison reality series. Walter's portrayal of Lucille is one of the best supporting characters ever.
Allison Williams as Marnie Michaels in Girls
Oh Marnie, Marnie, so pretty, but so naive. Marnie had an interesting journey this past season on Girls; she lost her job at the gallery, became a hostess, was used by one "boyfriend" as trophy piece, and once her ex-boyfriend became successful she went after him, and did one of the most awkward musical performances I have seen in a television series. Williams is a talented young actress; she plays Marnie with vulnerability, meanwhile there is a vapid nature to her character, which makes her one of the funniest characters on this series. In season one Marnie was a bit one note, but in this most recent season you get to see more of a realistic vulnerable side to her character, props to Williams.
Casey Wilson as Penny Hearts in Happy Endings
What will I do without you Penny Hearts? No more awkward relationships where you attempt to base jump, then fall down the stairs, and get "Miseryed" by Max. No more hilariously awkward symbolic plays when you break up with your fiance, which you do not realize the connection until you are on stage. As LeAnn Rimes and Trisha Yearwood sang "How will I live?" Wilson is one of the funniest ladies out there, and I have no doubt she will find some great work, but this character is one of the best; she played her so well, with awkward vulnerability like no other.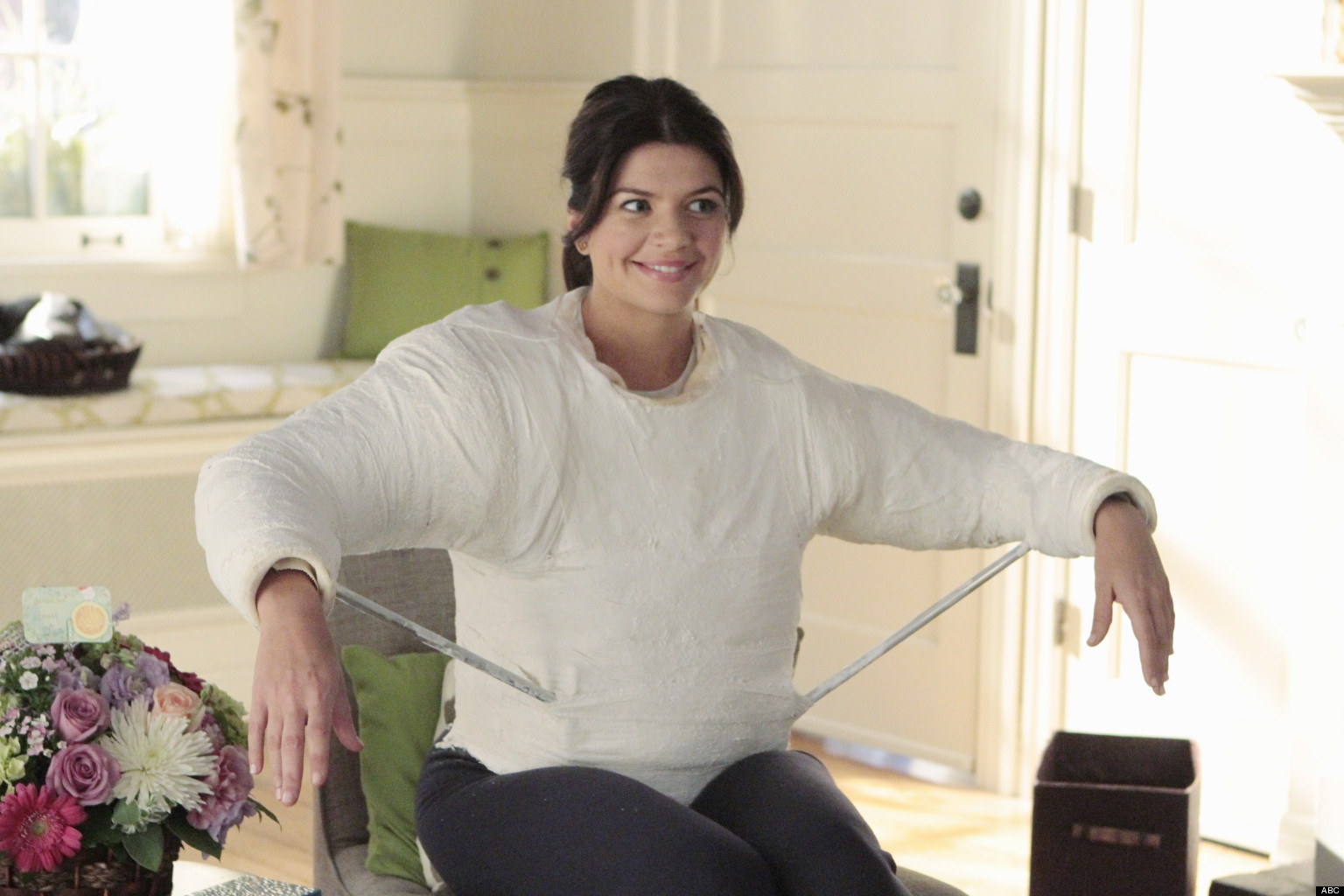 Runners Up: Melissa Rauch-The Big Bang Theory, Eliza Coupe-Happy Endings