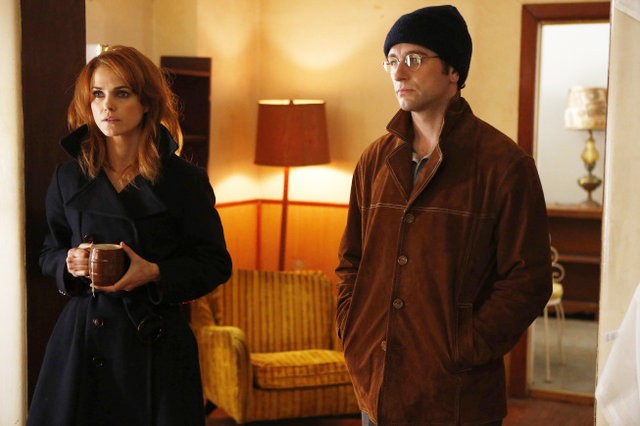 The Americans and Breaking Bad lead the TCA (Television Critics Association) Awards. I guess I missed
something with The Americans. Time to go back and watch, I got through most of the first season, but did not see the fuss, although the performances were great.
I have to applaud this group for including more women again, props to Farmiga, Maslany, and Potter nominations. This is a solid group of nominees, I am shocked there is no Kevin Spacey for House of Cards. Overall this is something the Emmy Awards should take note of, and give some of those lesser shows the boot.
PROGRAM OF THE YEAR
"The Americans"
"Breaking Bad"
"Game of Thrones"
"House of Cards"
"The Walking Dead"
BEST DRAMA SERIES
"The Americans"
"Breaking Bad"
"Game of Thrones"
"Homeland"
"Mad Men"
BEST DRAMA PERFORMANCE
Bryan Cranston, "Breaking Bad"
Vera Farmiga, "Bates Motel"
Tatiana Maslany, "Orphan Black"
Monica Potter, "Parenthood"
Matthew Rhys, "The Americans"
BEST COMEDY SERIES
"The Big Bang Theory"
"Louie"
"New Girl"
"Park and Recreation"
"Veep"
BEST COMEDY PERFORMANCE
Louis C.K.," Louie"
Lena Dunham, "Girls"
Jake Johnson, "New Girl"
Julia Louis-Dreyfus, "Veep"
Amy Poehler, "Parks and Recreation"
BEST NEW PROGRAM
"The Americans"
"Elementary"
"House of Cards"
"The Mindy Project"
"Orphan Black"
BEST MOVIE, MINISERIES OR SPECIAL
"American Horror Story: Asylum"
"Behind the Candelabra"
"Downton Abbey"
"Rectify"
"Top of the Lake"
BEST REALITY SERIES
"The Amazing Race"
"The Glee Project"
"Shark Tank"
"Survivor"
"The Voice"
BEST YOUTH SERIES
"Adventure Time"
"Bunheads"
"Daniel Tiger's Neighborhood"
"Sesame Street"
"Switched at Birth"
BEST NEWS AND INFORMATION PROGRAM
"60 Minutes"
"Anderson Cooper 360"
"Central Park Five"
"The Daily Show with Jon Stewart"
"Rachel Maddow Show"
HERITAGE AWARD
"All In the Family"
"Lost"
"Saturday Night Live"
"Star Trek"
"Twin Peaks"
CAREER ACHIEVEMENT AWARD
James L. Brooks
James Burrows
Jay Leno
William Shatner
Barbara Walters