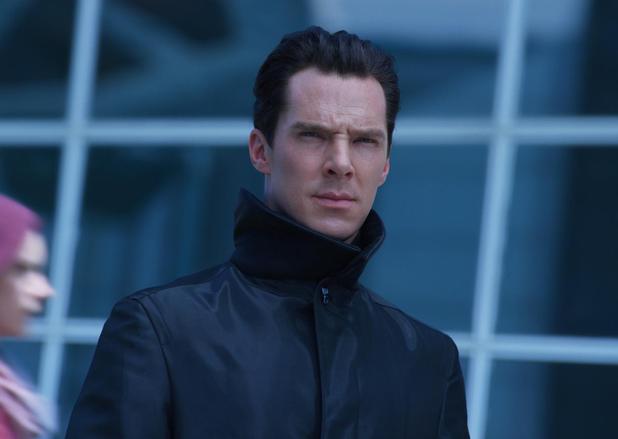 Many people are familiar with Benedict Cumberbatch, but this weekend even more people are going to know who he is because of his role in the
Star Trek: Into Darkness
. People will also become enamored with his name, because it is honestly one of the most fun names to say over and over again. Beyond saying his name Cumberbatch has made his mark already, in BBC television, and small art films, but as this year proves he is a star, and major player on the rise.
Most of Cumberbatch's early work is from British television, namely television shows, and mini-series like Fortysomething, Silent Witness, Broken News, The Last Enemy, and National Theatre Live. Yet it's his work in the show Sherlock on BBC, which has become the show getting him the big roles. British shows/mini-series have had success in the States before the 2010s, but their adaptations US adaptations like The Office and Being Human, and first run series like Downton, Luther, and Sherlock have never been more popular. Aside from the US adaptations the PBS broadcast BBC shows like Downton and Sherlock are popular because they transcend the ocean which separates the UK and the States. Sherlock Holmes is one of the most popular characters in all of literature, and this series helps bring him to life from a different vantage point.

In the BBC version Cumberbatch plays Sherlock more true to form to the literature, heightening his unlike able characteristics, but in a modern day setting Sherlock and Watson team up against Moriarty of course, but its Cumberbatch's performance which help further the success of this series. Cumberbatch does a great job with this role, but this was not his first role of note.

Cumberbatch has not only done many British television series but he has done a great deal of British produced films including Atonement, and Tinker Tailor Soldier Spy. In both films Cumberbatch has this quiet brilliance. In Atonement his despicable, and makes you hate him only with a few scenes. In Spy he conveys so much of the emotional character through his face. Both of these film roles along with Sherlock have proven his strength within the acting world, and now his most recent role in Star Trek will launch him into the world of bigger films.

Cumberbatch is no stranger to being part of of big budget films. Cumberbatch played Major Jamie Stewart in War Horse and the Necromancer in The Hobbit: An Unexpected Journey. While Horse was mostly focused on, well the horse, and the young boy, and Cumberbatch was hidden while playing the Necromancer, there is no hiding in the role of Khan in Star Trek. Cumberbatch never chews the scenery; he merely creates the complex, layered villain many have come to loathe, and become intrigued by within the world of Star Trek. Cumberbatch is brilliant in the role, and he steals the film, people will be talking about him all Summer!

While Cumberbatch is going to be someone talked about all Summer he also going to be on people's minds starring in three major films, which may get a lot of Oscar attention. August Osage County (John Wells), 12 Years a Slave (Steve McQueen), and The Fifth Estate (Bill Condon). I am predicting it now, Cumberbatch will receive a Supporting Actor Oscar nomination. Along with these three major roles, he will be part of the rest of The Hobbit trilogy, and Sherlock third season (probably it's last). Cumberbatch has so much going for him, and he deserves to be on the rise!