Drama Categories: Well I predicted the six nominees in this category. I love Dexter, but don't think it
belongs here for this season. I would have replaced it with The Walking Dead or Justified (don't watch Fringe). The Emmy's have nominated shows that have a sciene fiction feel (Lost, The X-Files) but it appears The Walking Dead was too much for them. Justified recieved nominations for all of its actors, but not the show? Does not make much sense, but overall I'd say this category is great. I am for Friday Night Lights, The Good Wife, and Mad Men.
With regards to acting, Hugh Laurie needs to go, his character is more a charicature than developing depth. Mariska I love ya but "You gotta go!" I think it is baffling that Sedgwick was kicked out of the lead actress category the year after she wins. Kathy Bates ia another head scracther she is incredibly batey like James Spader in Boston Legal. Great job with the cast of Justified they deserved their nominations. Michelle Forbes was great in The Killing, and I am glad that a few of the men on The Good Wife made their mark.
Missing out: Katey Segal, John Noble, and the men of Boardwalk Empire (I am sorry folks these are the realistic ones for me)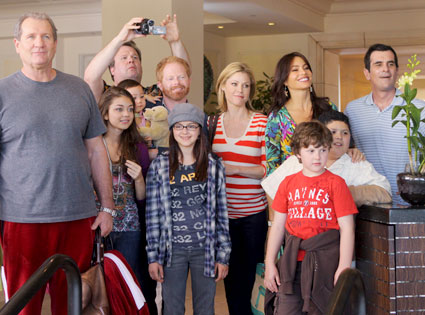 Comedy Categories:
The Office should be gone, and replaced with either Raising Hope or Community. The problem with both those shows is that they fit into categories that the Emmy's tend to shy away from. Raising Hope fits in with the that blue collar comedy that never fairs well (I am being polite with my language). Raising Hope fits the trend to My Name is Earl, and Roseanne, they will nominate the actors just not the show, because they are not middle class blue collar, but poor blue collar. Community fits into the extreme qurik factor. Even Arrested Development was not a huge Emmy magnet, it won the outstanding comedy series award only once and never won an acting award. Community would have replace Glee for me. Glee was just all over the place this year, and does not deserve to be here.
The lead races for comedy actor and actress are the best they have been in a while. I am very proud of the Emmy voters for doing a good job here. I know many will be "surprised" by Melissa McCarthy, but she was announcing and had Bridesmaids on her side, and she deserves this. Good for Modern Family getting all six actors nominated. The supporting categories are boring otherwise. I do not think Lynch deserves to be nominated for Glee this year. Jon Cryer? Really?! I guess they wanted to give him a token for having to work with Charlie Sheen. My other pet peeve is that SNL actors are nominated in these categories, they should not be here!
Missing out:
Joel McHale, Danny Puddi, Nick Offerman, Courtney Cox (she never had a shot), Toni Collette, Neil Patrick Harris,and Rob Lowe.
Overall the nominees are moving in the right direction and this is pretty good list!
Most Nominations (Drama and Comedy Series)
Mad Men-19 nominations
Boardwalk Empire-18 nominations
Modern Family-17 nominations
Game of Thrones-13 nominations
30 Rock-13 nominations