Disappointed with this season of Homeland? Feel like the drama on Once Upon a Time has become

too convoluted forgetting their own set-ups? Is Grey's Anatomy one step away from Daytime soap territory? One thing is for sure many of the new fall dramas are hitting it out of the park, especially Masters of Sex, The Blacklist, and Sleepy Hollow.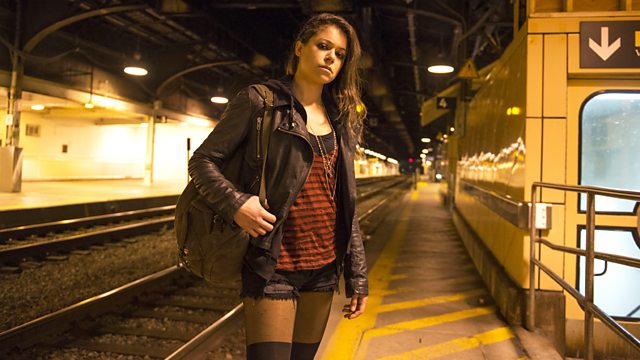 While these new shows are aces, there are a lot of shows on BBC, and BBC Canada, which have made there way to the States, and are stealing the thunder of American shows. Many people know about Downton Abbey, and Sherlock because they air on PBS. Both shows have become increasingly popular, and found their fan in the United Kingdom, and all over the world. Downton mixes a study in understanding a different time period with all the classic elements of the modern drama. Sherlock sets Holmes and Watson in the modern day, and with Benedict Cumberbatch and Martin Freeman on the case you can't go wrong. These two shows have hit the mainstream, but there a few others shows/mini-series, which you need to check out.
Continuum
is a
Canadian Sci-Fi series, is set in 2077, and the present day. A cop is sent back in time to prevent an anarchist group from rising, and creating a future in which corporations run every aspect of society. The show is two seasons in, and third is on the way. The first two seasons of the show is on Netflix, and worth a watch, there is some great action, and the plot moves at a rapid pace. Season twos cliff hanger was off the charts great.
Curious to see if Jaime Dornan can pull off the dark aspects of Christian Grey? Watch
The Fall
a
BBC Two series, and you will see just how great he is at playing complicated men. Dornan plays a serial killer and Gillian Anderson from The X-Files fame plays a cop hot on his trail. The Fall is an edge of your seat drama, with only five episodes this is a quick watch on Netflix, and the second series (season) is set to begin filming in early 2014. Catch up now, and you will be ready to watch this cat and mouse game unfold.
Have you heard the name Tatiana Maslany? If no, you are behind the curve on this, and should tune into the first season
Orphan Black
another Canadian Sci-fi series about a series of women who are clones. Maslany plays numerous different characters ranging from a soccer mom, to a scientist, and Ukrainian spy , to name a few. Maslany is the heart of the show; she won several American critics awards, and the show itself is interesting taking down the concept of the advancing science/technology, and the scary hold it has on our lives. Check out BBC America, if you have it, or look for season one online. The show will be back for season two in 2014.
At the moment
Top of the Lake
is looking like a mini-series rather than a full out series from BBC2 and Jane Campion (The Piano). I will be honest the pacing of the show is a bit slower than the normal procedural in the States, but this 6 episode mini-series starring Elisabeth Moss (Mad Men), and Holly Hunter was a great character study in patriarchy and the role of having a female cop come in and work to find a missing 12 year old pregnant girl. Set in New Zealand this show series was not only beautiful, but filled with great performances. You can watch the series on Netflix.
I sound like I am doing a lot of advertising for Netflix, and the BBC, but the truth is that these shows are an excellent escape from the typical every drama in the States. One of the interesting facts about all these successful series is that they center around strong women, something missing in dramas in the States, although this is getting better. Check out this series, the Brits, Canadians, and Aussies may be on to something!