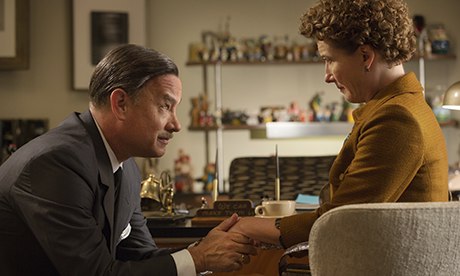 Before the critics, Golden Globes, and Screen Actors Guild nominees set a good pace for the nominees, this
is my last set of Oscar predictions. Not much has changed, except The Wolf of Wall Street is officially in the mix. Saving Mr. Banks is the contender with heart, which will help, so here goes my last predictions before the official
craze
of award season starts.
Best Picture
12 Years a Slave
American Hustle
Captain Phillips
Gravity
Inside Llewyn Davis
Lee Daniel's The Butler
Nebraska
Saving Mr. Banks
The Wolf of Wall Street



Let's

assume

there are going to be nine nominees, I would say that August: Osage County and Fruitvale Station are out. The Wolf of Wall Street is officially in for 2013, and should get a nomination, unless its a flop, but I can't see this happening, this film is this year's Django Unchained. Saving Mr. Banks joins the ranks as the "upper." There are no uplifting films in the bunch, sure the endings of some of the films are happy, but the pain throughout nullifies everything.
Best Director
Paul Greengrass-Captain Phillips
Alfonso Cuaron, Gravity
Steve McQueen-12 Years a Slave
David O. Russell- American Hustle
Martin Scorsese-The Wolf of Wall Street
Lee Daniels is a previous nominee, but Martin Scorsese is royalty with regard to nominations now. as are the Coens, and Alexander Payne. The director's branch has been the most cutting edge throughout the years, will this continue? If so I could see J.C. Chandor from All is Lost scoring a nomination, but I am going with safety and replacing Daniels with Scorsese (take a drink). I think O. Russell is replaceable as well, his film has not been seen, and it could "too lightweight
Best Actor
Bruce Dern- Nebraska
Chiwetel Ejiofor- 12 Years a Slave
Tom Hanks-Captain Phillips
Matthew
McConaughey-Dallas Buyers Club
Robert Redford- All Is Lost
I saw Dallas Buyers Club
McConaughey is in! There is no way they will snub him for this role; he is the heart of this acclaimed film; he replaces Whitaker, but do not count Forrest out; he could replace someone.
Best Actress
Cate Blanchett- Blue Jasmine
Sandra Bullock-Gravity


Judi Dench- Philomena
Meryl Streep- August: Osage County


Emma Thompson-Saving Mr. Banks
Keeping this the same, I am convinced Amy Adams will go supporting for American Hustle.
Best Supporting Actor
Barkhad Abdi-Captain Phillips


Michael Fassbender- 12 Years a Slave
Tom Hanks- Saving Mr. Banks
Woody Harrelson-Out of the Furnace
Jared Leto-Dallas Buyers Club
I am replacing one former television star from the 90s with another. John Goodman is out, and Woody Harrelson is in! If Out of the Furnace has the campaign and traction I think, Harrelson will be the one to reap the nomination.
Best Supporting Actress
Margo Martindale-August: Osage County
Lupita Nyongo-12 Years a Slave
Octavia Spencer-Fruitvale Station
June Squib-Nebraska
Oprah Winfrey-Lee Daniel's The Butler
As of now I replaced Amy Adams with June Squibb, Nebraska has heart, and that is something many of these films are missing, Squibb fills that slot in this category.
Best Original Screenplay
American Hustle
Blue Jasmine
Fruitvale Station
Inside Llewyn Davis
Nebraska
Best Adapted Screenplay
12 Years a Slave


August: Osage County




Before Midnight
Captain Phillips
The Wolf of Wall Street