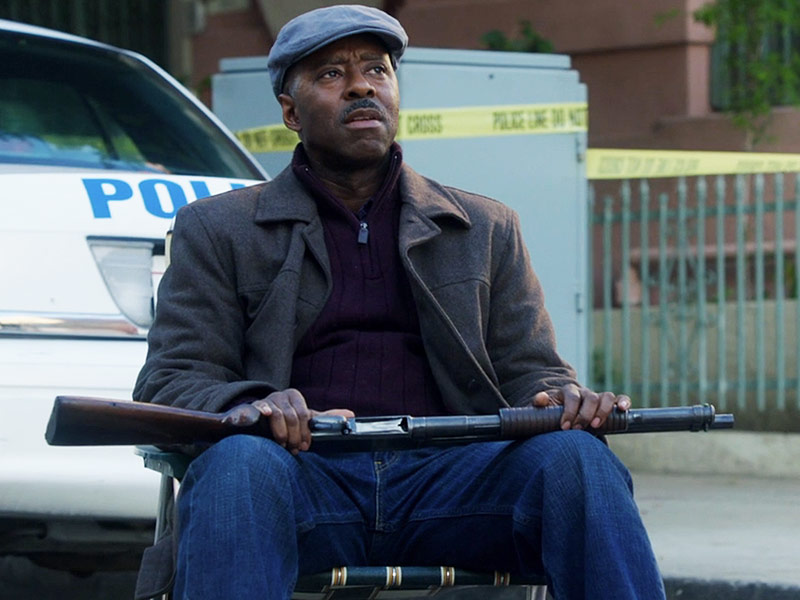 I like the new rules for the guest categories, it allows short run characters, and characters who appear
in only one episode to shine brighter in these categories. The rule change is that a person must be in less than half of the season's episodes.
There are a few actors who just make the cut off for their shows half way mark, like the strong work from David Hyde Pierce, as Frank Prady, the man from running against Alicia for States Attorney in in The Good Wife. Julianne Nicholson started her arc as Dr. Lillian DePaul midway through last season of Masters of Sex, but it was performance this season that fleshed out this character. Nicholson gives one of the bravest performances of this whole Emmy season, and her work as a women fighting for her life and profession should not be ignored. These two actors were in just about half the season.
Then you had wonderful recurring guest stars who popped up a couple times throughout a shows season like Mel Rodriguez as Jimmy's PIC (partner in crime) Marco. Linda Lavin has also been proving her dramatic chops in theatre and in television; she was great as the by the book Joy Grubick in The Good Wife.
Shonda Rhime's shows are the master of the one shot gut punch guest performance. Courtney B. Vance was heartbreaking in the episode "The Lawn Chair" where he played Clarence Parker, a man whos; she only broke her daughter's heart. Each of these one shot guest performances present do what it takes some actors five episodes, and that's impressive!
Outstanding Guest Actor in a Drama Series
Scott Glenn-Daredevil
Sam Elliot-Justified
David Hyde Pierce-The Good Wife
Mel Rodriguez-Better Call Saul
Courtney B. Vance-Scandal
Bradley Whitford-Transparent
Outstanding Guest Actress in a Drama Series
Linda Lavin-The Good Wife
Julianne Nicholson-Masters of Sex
Diane Rigg-Game of Thrones
Cicely Tyson-How to Get Away with Murder