1-Moonlight (directed by Barry Jenkins)
Moonlight is one of the most stunning film experiences I have ever had with a film. Watching the journey of Chiron who as Mahershal Ali stated in his SAG acceptance speech "folds into himself" you are taken on the journey of what it means to be black, a man, and have your sexuality be perceived to be outside the norm. These three concepts intersect, and we follow Chiron during three different time period's in his life. Barry Jenkin's second feature displays the deft skills of a master craftsman, not only is this a personal story in some ways for him, but for Tarell McCraney who wrote the original source material. This story is seminal, and tells a specific story, which is heightened by the fantastic ensemble, amazing score (Nicholas Britel) and stunning cinematography (Bill Laxton). Moonlight is a journey I will explore many times.
2-Silence (directed by Martin Scorsese)
Silence leaves you breathless, from the first shot from cinematographer Rodrigo Prieto. As the film moves along you feel this spiritual journey is going to be another moment to worship at the feet of the brilliant Martin Scorsese. Scorsese takes the subject of religion, it's meaning to various individuals, and cultures and transforms the experience in every way. I sat in silence as the credits rolled, thinking about every moment, the precision, the beauty, and I felt so enriched from this film experience.
3-Certain Women (directed by Kelly Reichardt)
"Reichardt sets a tone that envelopes you in the everyday lives of these people; she breaks down the wall, while never letting an artificial moment exist. Whether you are watching converse Beth and Lily past a man slurping soup, or Native Americans dancing while Laura wanders the mall after eating some lunch you feel at home in their lives. Certain Women is one of the most beautiful and captivating films I have seen."
4-Manchester by the Sea (directed by Kenneth Lonergan)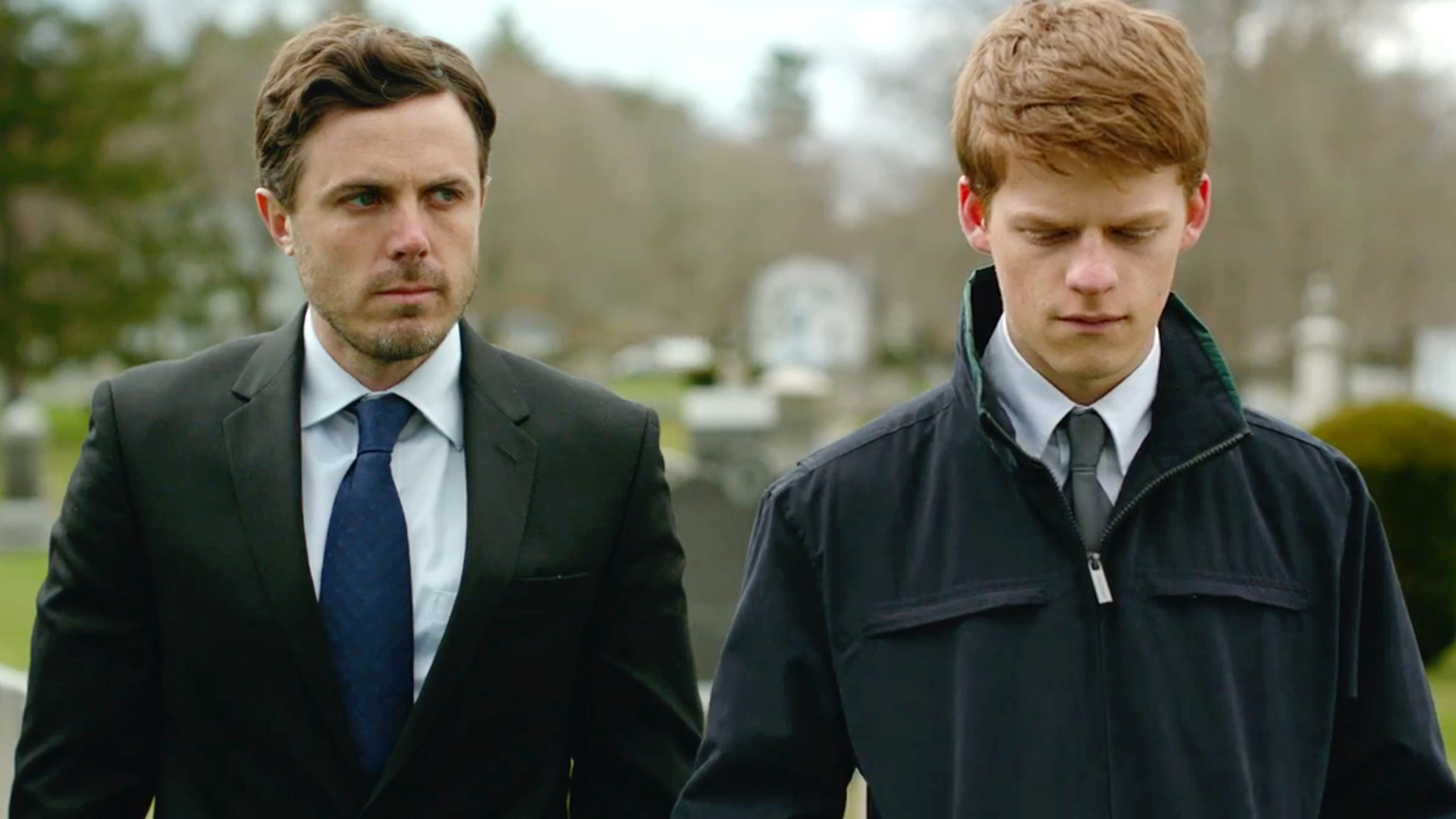 Genuine grief is hard to encapsulate, especially since people handle grief in a variety of ways. Kenneth Lonnergan's script is the best of the year, because you see the humanity in the way each person navigates their grief, his blend of humor elevates the work. As Lee (Casey Affleck) attempts to push through his emotional experiences you see each attempt, each pain staking moment where he struggles to find his place in the world.
5-Toni Erdmann (directed by Maren Ade)
]
Maren Ade crafted an incredible character study of a father and daughter, their connection, their personal loneliness, but with the perfect blend of laugh out loud comedy, and tragedy. Watching films like this unfold, there is often a quickness, but Ade let's things build to the perfect the perfect point in each scenario. Sandra Hueller who plays Ines and Peter Simonischek who plays her father Winifred give two of the best performances this year, they play off each other with perfection, and have fantastic on screen chemistry, which makes you laugh more than anything but also engrosses you in the pain of these two human beings.
6-OJ: Made in America (directed by Ezra Edelman)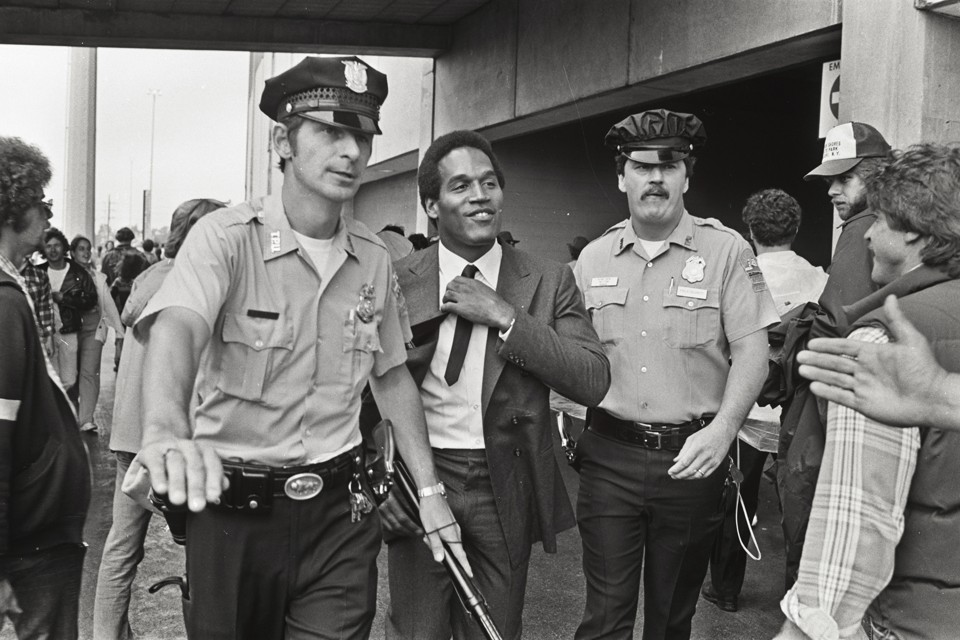 The argument of whether this is television or film is pointless, this is a masterpiece. This film pieces together the different moment's in Simpson's life along with historical context and provides ones of the most captivating stories centered on celebrity and race of all time. The film highlights the way the criminals justice impacts folks, especially with regard to race. Edelman juxtaposes Simpson as a person who thought he transcended race, a fascinating portrait of society.
7-The Witch (directed by Robert Eggers)
Haunting, stunning, and one those memorable directorial debuts that leads directors to getting the "keys the kingdom" on future projects. Eggers puts together a story an unnerving tale about a early colonial family, which builds to one of the best film endings in 2016. Jarin Blaschke's cinematography helps capture those perfect moments along with Mark Korven's score which builds tension making this one of the scariest films I've ever seen.
8-20th Century Women (directed by Mike Mills)
One of the most beautiful films from this past year. From Mike Mill's lovely script about his mother to one of the best ensembles this film shows depth in and around the way Mills was raise by a variety of women. Mills script is incredibly sharp, with pointed love, humor, and sadness. The film uses narration in editing to sharply address the nature of the different people who raise who raise Jaime. The narration helps you explore context of of the story in a beautiful way to elevate every member of this collective family. The true standout is Annette Bening. Bening gives one of the best performances of her career, commanding, and rich in ways that rarely gets shown on film.
9-Arrival (directed by Denis Villeneuve)
"Villenueve's visual world is beautifully captured by the fantastic Bradford Young (A Most Violent Year, Selma). Young is a reason this film moves beyond the traditional sci-fi alien picture; he works the camera from different angles and pushes you to see things from different perspectives. Young's work also adds depth and humanity, and brings about so many emotions, which adds to the power. Johann Johannsson scored the film and has worked with Villenueve twice before (Prisoners and Sicario) provides lovely and haunting music which enables the journey of Louise to take flight."
10-Everybody Wants Some!! (directed by Richard Linklater)
Who are we? what defines the trajectory of our experiences as young adults? Richard Linklater frames his story around a men's baseball team, their penchant for women (although this is one of the most homoerotic films I have ever seen), beer, and constantly talking about baseball. Every time these young men go to a different bar, they wear a different outfit, whether that be cowboy boots, or just their natural feathered hair and fancy shirt in order to fit the milieu. Jake (Blake Jenner) takes center stage as a new freshman on the team, who provides guidance on understanding the way male identity takes hold.
11-Cameraperson (directed by Kirsten Johnson)
Johnson has worked doing the cinematography for numerous documentaries, and this in a way in the autobiography of her experience with these different people she has interacted with, and the personal experiences. Woven through stories about a young pregnant teenager, men investigating a murder, a family she connects with, a young boy partially blinded by war, and many more stories we see intersections of Johnson's own life with her daughters and her mom who suffered from Alzheimer's. Johnson tells her story, and the story of others with beautiful poetry.
12-The Fits (directed by Anna Rose Holmes)
What does it mean to fit in and how does a person understand their own interests and what that means? The Fits from Anna Rose Holmer (another feature debut) is one of the most mesmerizing films from 2016. Watching Royalty Hightower as Toni navigate her new found interest in dance, which flows into her journey of understanding her development is stunningly shot, and the score sets this a part from numerous films. The Fits is a must see film, an absorbing beautiful story that should not be missed.
13-Hell or High Water (directed David Mackenzie)
As our United States deals with economic hardships, there are few films that have explored this concept. High Water delves deep into a tale of two brothers willing to rob banks in order to set themselves and their family up for success. The script from Taylor Sheridan is another strong original work, that blends humor, despair in a beautiful way. Sheridan along with Director David Mackenzie transport you into a world where the law, morality, and survival blend to tell the story of people trying to get by, and live.
14-Elle (directed by Paul Verhoeven)
Elle is a fascinating pyschological exploration Michele Leblanc (Isabelle Huppert) who is sexually assaulted at the beginning of the film. Michele is a fascinating woman she is sleeping with her ex-husband while also taking part in an affair, and is a high level executive at video game company which creates games that perpetuate gender stereotypes, violence, and many other themes. Elle also intersects past indelicacies and in religion in interesting ways to codify the cultural understanding of everyone involved. The fascinating nature of the film stems mostly from Huppert's performance, and in many ways she is commanding the screen, and direction.
15-I Am Not Your Negro (directed by Raoul Peck)
Raoul Peck uses the words from the unfinished novel by James Baldwin in order to explore the African American experience in the past and present. Peck using the words from one of the most preeminent men (Baldwin) on this matter inter cut with modern experiences makes this one of the most necessary and best films of the the year. The power of this film comes in the form of Black History education through the lives of three of the most important Civil Rights leaders, Martin Luther King Jr., Malcolm X, and Medgar Evers. Brown words narrated by someone I did not expect (do not spoil it for yourself) have incredible impact, and create a transformative film experience.
16-Kubo and the Two Strings (directed Travis Knight)
There is a reason Kubo made the Outstanding Visual Effects category, because Kubo is one of the most visually stunning films from 2016. Along with stunning visuals Kubo has the one of the most charming adventure stories. As young Kubo goes on an epic journey; he is joined by a great team, battles some intense monsters, and at the heart you feel so much love pour out of this direction/script. This is Knight's directorial debut; he has worked with Laika on many other projects, but I am excited to see where his journey takes him, especially if this is his first film.
17-Aquarius (directed by Kleber Mendonca Filho)
Sonia Braga gave one of the most commanding performances from 2016. Braga's Clara represents a woman trying to preserve culture and history through staying in her apartment while a big business venture wants her out. Through this central story the film focuses on the war between the wealthy and the poor of Brazil. Aside from Braga's stunning performance this film captures something paticular about Brazilian culture while resonating with the movement of capitalistic West to expand its grips leaving the poor to stay poor and the rich to get richer. Kleber Mendonca Filho who wrote the film as well, gives an incredibly rich layered depth to not only Clara but to Brazil.
18-Popstar: Never Stop Never Stopping (directed by Akiva Schaffer and Jorma Taccone)
Popstar: Never Stop Never Stopping is the best original musical of the year, along with being the film that made me laugh the most. Andy Samburg and The Lonely Island boys Akiva Schaffer and Jorma Taccone created a parody of the modern music industry while paying homage, and showing the challenges which exist. As our society morphs into something gross, celebrity becomes a lonely island of sorts, and this film through depth of message, amazing songs and incredible humor hits every right note.
19-Hail, Caesar! (directed by Joel and Ethan Coen)
I will start by saying I do not understand why this film got such a bum rap from critics. I have seen this film four times now, and it gets better after every viewing. The script is sharp, and is one of the Coens' funniest. I love grand scale, which explores the old studio system of pairing up celebrities for dates, covering up those indelicate situations. Gee whiz, I wonder if these things still happen? This film is also stunning, fantastic production design, and beautiful cinematography from the master, Roger Deakins. Throw in of the best/funniest performances of the year Alden Ehrenreich (who we all we will be talking about non-stop in a year) and this film hits all the right marks.
20-The Handmaiden (directed by Chan-wook Park)
As Sook-He enters the home of her soon to boss, I was immediately blown away by the stunning production design which continues throughout the entire film. Each aspect of every location/set, along with the costumes, music, cinematography transports you into one of the fascinating worlds I have ever experienced. Outside of the visuals The Handmaiden is able to thrill, and explore a tale of class, gender, and race as you understand the central two women in the film. Speaking more about the plot would be a disservice, but this one of the most exciting journeys in cinema from 2016.