The Pirates! Band of Misfits (3 out of 5 Stars)
Directed by Peter Lord (Chicken Run) and Jeff Newitt, Written by Gideon Defoe
Voiced by: Hugh Grant, Imelda Staunton, Salma Hayek, and Jeremy Piven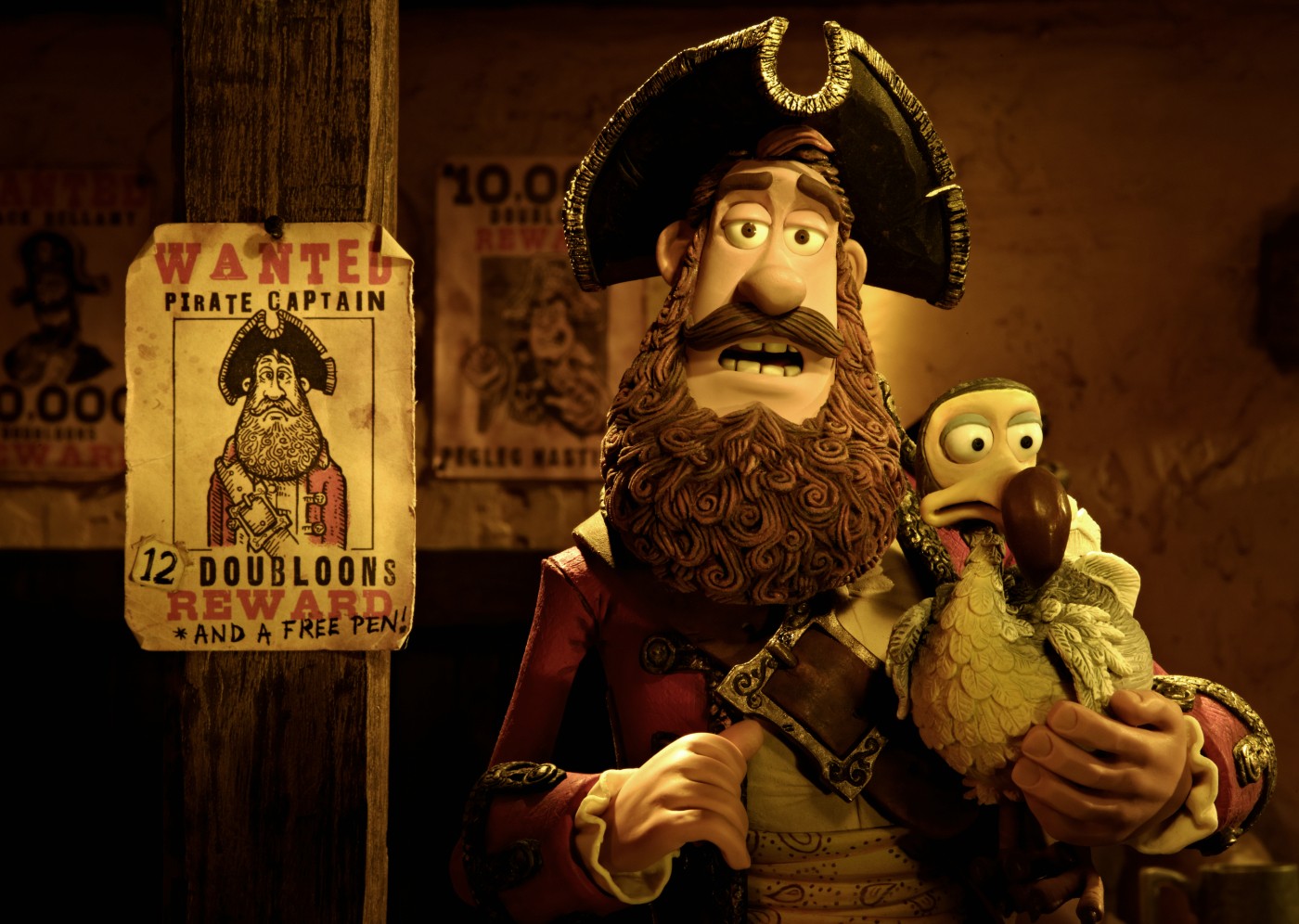 The producers of Chicken Run and Wallace and Grommit bring to life a charmingly delightful tale of The Pirate Captain (yes that is his name) and his quest to be named Pirate of the Year trophy. The Pirate Captain (voiced by Hugh Grant) has a rag tag team of pirates who is as the title says a band of misfits. When the crew loot a ship and help The Pirate Captain on his way to winning the award, they find out that competing against the other pirates like Black Bellamy (voiced by Jeremy Piven) and Cutlass Liz (voiced by Salma Hayek) the crew and Pirate Captain have to step up their plundering. There is one major thing in his way Queen Victoria (voiced by Imelda Staunton) who in her words "hates pirates."
The story is cute, and and the script and direction work to make this an entertaining piece of work. The film has a lot of funny moments for the young and old at heart. There are some funny jokes about Jane Austin and imperialistic sensibilities. Then there are moments where the pirates try to take over ships but end up on a ghost ship, and a ship full of sick people. The film is clever, and uses the visual techniques along with the solid writing to help make this film solid.
This film works within the same style of past films from Aardman Animations and Sony Pictures Animation. The film seamlessly blends stop motion animation with modern day CGI to create a visual marvel. I saw the film in 3D, and I am not a huge supporter of the technology. I think films use it as a crutch rather than letting it enhance the actual film experience (check out Hugo to see 3D done right). Yet the visuals are stunning, and one of the best parts of the film.
The film is solidly made, with a decent script, and wonderful visuals, but it does nothing that reinvents the wheel. I sat back and laughed, was entertained, and think this would be a wonderful film for mom and dad to take the kids to. Pirates are all the rage these days, and this adds some a fun take on a tired genre, but never really wowed me.